Our People
Our dedicated and experienced professional staff bring decades of expertise from all over the world. They are committed to our culture of professionalism and integrity. They share our high ethical standards and utilize their combined knowledge and expertise to keep our clients' legacies safe and secure.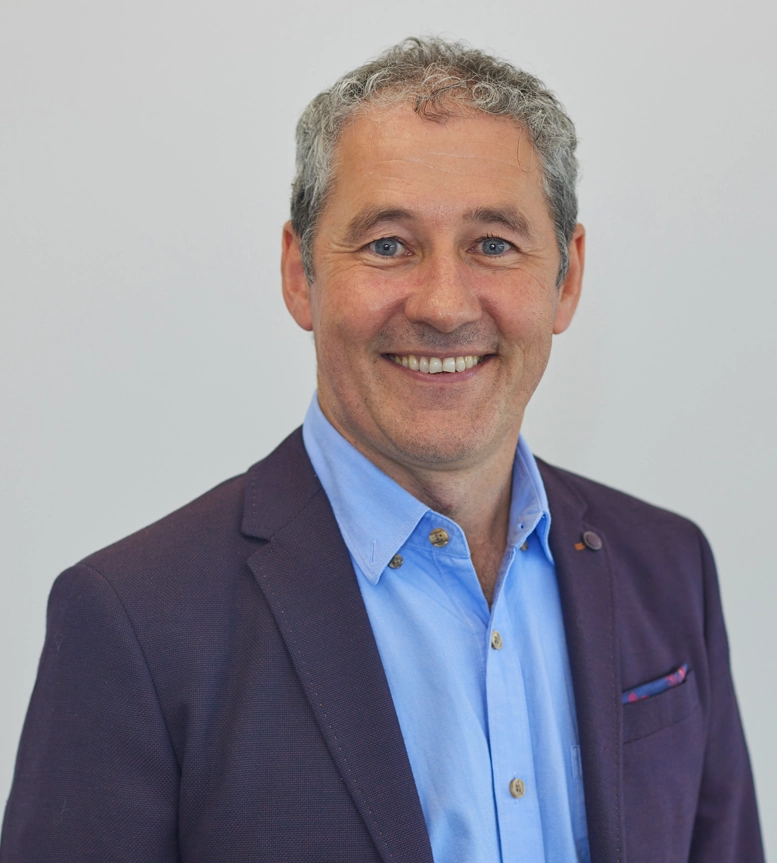 Group General Manager, TEP
BA (Hons), PgDip Law, PgDip Legal Practice, Barrister and Solicitor New Zealand, Solicitor England and Wales, TEP
Matthew joined Southpac in March 2017 and was appointed as General Counsel in July 2020 before assuming the role of Group General Manager in January 2023. Matthew originally graduated with a BA Hons in French and Linguistics from the University of Durham, UK, before obtaining Graduate Diplomas in Law and Legal Practice from the University of Law in London. He is a dual-qualified lawyer/attorney, having been admitted as a Solicitor of the Senior Courts of England and Wales in 2008 and as a Barrister and Solicitor of the High Court of New Zealand in 2017. Matthew obtained a Trust and Estate Practitioner designation from STEP, the Society of Trust and Estate Practitioners, in 2021 after passing the STEP Diploma in International Trust Management with distinction. He received three STEP Excellence Awards for achieving the highest worldwide total STEP Diploma score via distance learning, and the highest score in two individual Diploma papers.
Matthew has worked closely with many of Southpac's clients and referrers during his time with the company. He is passionate about ensuring Southpac provides world-class fiduciary services to its clients to help them safeguard their assets and protect their legacies.
Outside of work, Matthew has four kids and no spare time. Fortunately, he enjoys cooking. When he gets the chance, he also enjoys rock climbing and golf (both to a very low standard), trips to the beach and the view from the top of Mount Maunganui.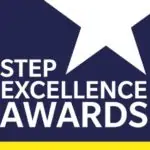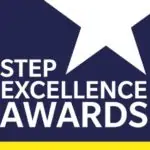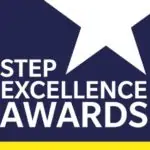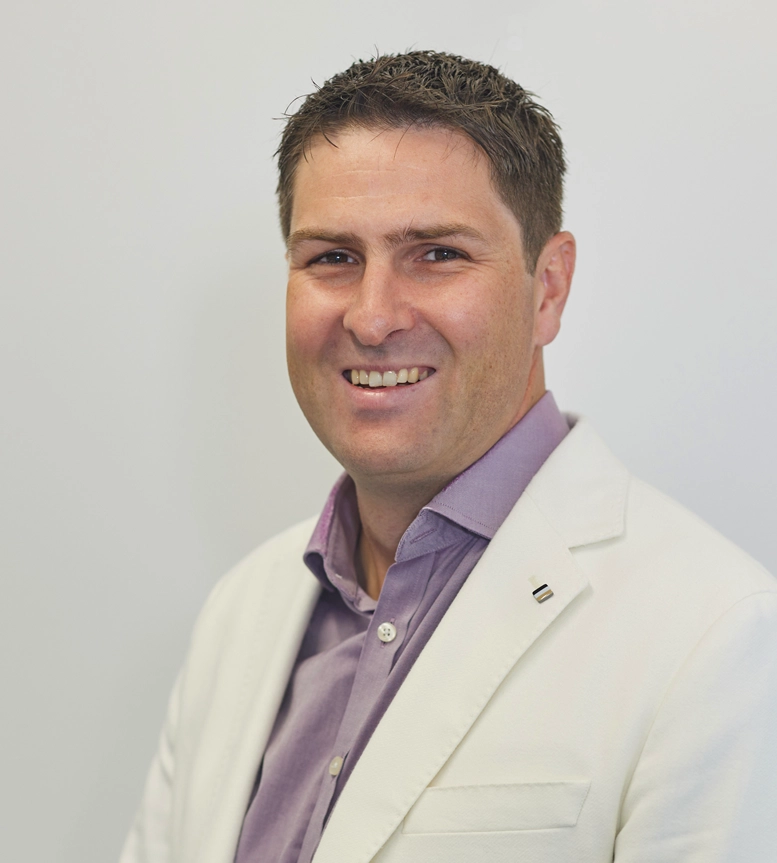 Head of Banking, Investment and Commercial Services
BCom, MBus
Guy joined Southpac in April 2019. As the Head of Banking, Investment and Commercial Services he manages our relationships with the Investment Advisors and Banks which Southpac partners with. In addition he looks to connect our clients with the investment and banking solutions that meet their needs. Guy has over 17 years' investment experience as an analyst and fund manager. In 2017 he stepped out of Commonwealth Private Bank where he had responsibility for all of the direct equity strategies and oversaw over $1bn of Funds Under Advice in order to run his own funds management business, Quick Brown Fox Asset Management. Prior to Commonwealth Bank, he held Portfolio Manager roles at Clime Investment Management and Adam Smith Asset Management. He started his career as an Investment Analyst at Macquarie Private Bank analysing investments across all asset classes. Guy holds a BCom and MBus from the University of Otago. He also recently completed the New Zealand Certificate in Financial Services (Level 5) (Investment).
Outside of work, Guy enjoys watching his son's tennis and his daughter's swimming. He plays cricket himself after failed careers in swimming, tennis and rugby. For our US clients, he is always happy to discuss the NFL and has been an avid follower of the Cincinnati Bengals for the last 20 years.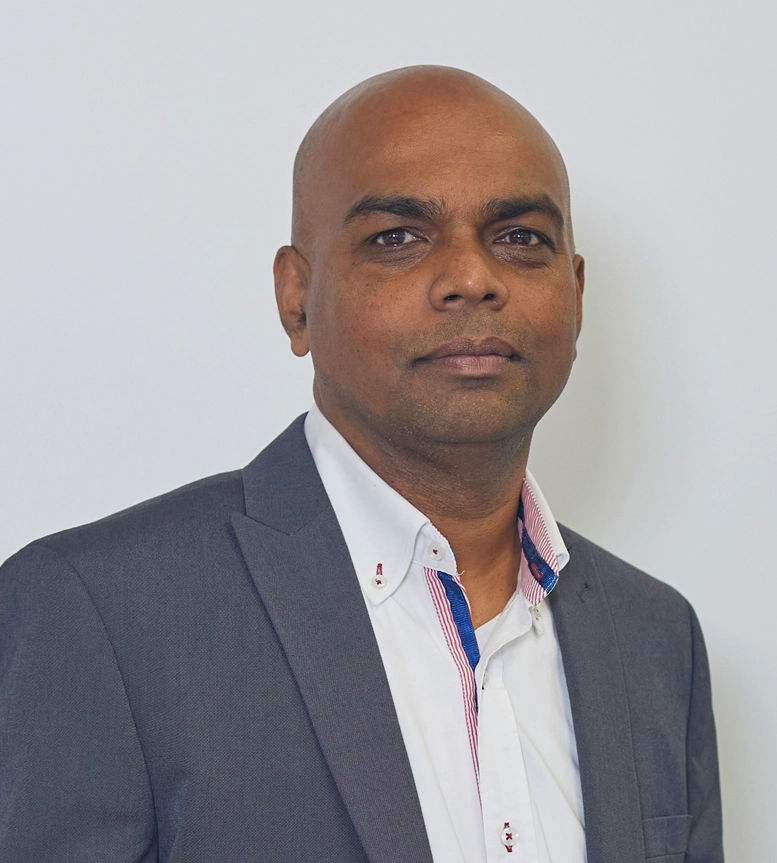 Head of Finance and Administration
CPA, MBA, GDipPA
Sam is a Big Four-trained accountant who joined Southpac in January 2023 as Head of Finance and Administration. He is a CPA (Aus) qualified accountant with a Master of Business Administration from the University of Sunderland in the UK. Additionally, he gained a Graduate Diploma of Professional Accounting from NMIT in New Zealand. He possesses extensive knowledge and experience in various industries and countries, including manufacturing, finance, hospitality, retail, wholesale, and audit in the UK, Middle East, Asia, Australia, and New Zealand.
Outside of work, he loves to volunteer for the community. He is a member of Lions International and a past president of the Sri Lankan Cultural Association in Tauranga. He has a son and enjoys spending his free time with his family, cooking, and playing cricket.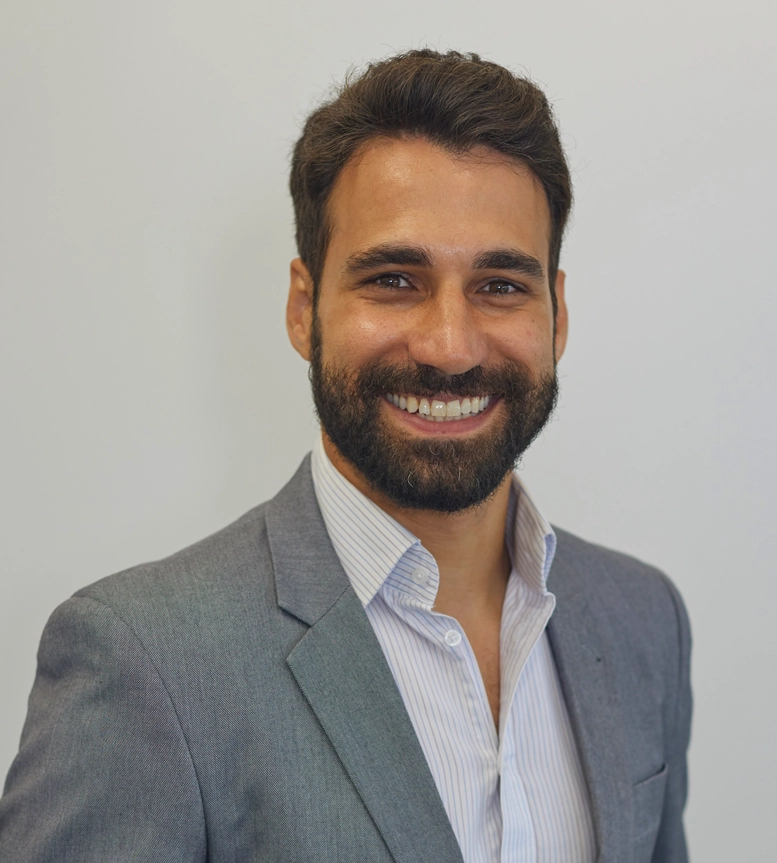 Head of Legal and Client Services, TEP
Bachelors of Law (LLB) – Brazil ; PgDip Applied Business – New Zealand ; OAB/MG 132.407, TEP
With over 11 years of experience as a lawyer and 16 years of experience working in the legal industry, Marcos is responsible for managing Southpac's legal team. He joined the company in July 2018 after obtaining a Post-Graduate Diploma in Applied Business in New Zealand. In 2021, Marcos acquired a TEP (Trust and Estate Practitioner) designation from STEP (Society of Trust and Estate Practitioners) upon obtaining a STEP Diploma in International Trust Management. Marcos is an awarded legal manager for the largest bank in Latin America – Itaú Unibanco Holding SA. His achievements as a lawyer led him to become the managing director and shareholder of his law firm in Brazil before moving to New Zealand in 2017. Marcos provides excellent services leading, training and developing lawyers and paralegals employed by Southpac and helping clients with direct contact with attorneys, banks and investment advisors worldwide.
Outside work, Marcos enjoys practising sports such as mountain biking, surfing and football (real football – soccer). Marcos is also passionate about technology – he's always looking for new trends and tools to improve his personal and professional life.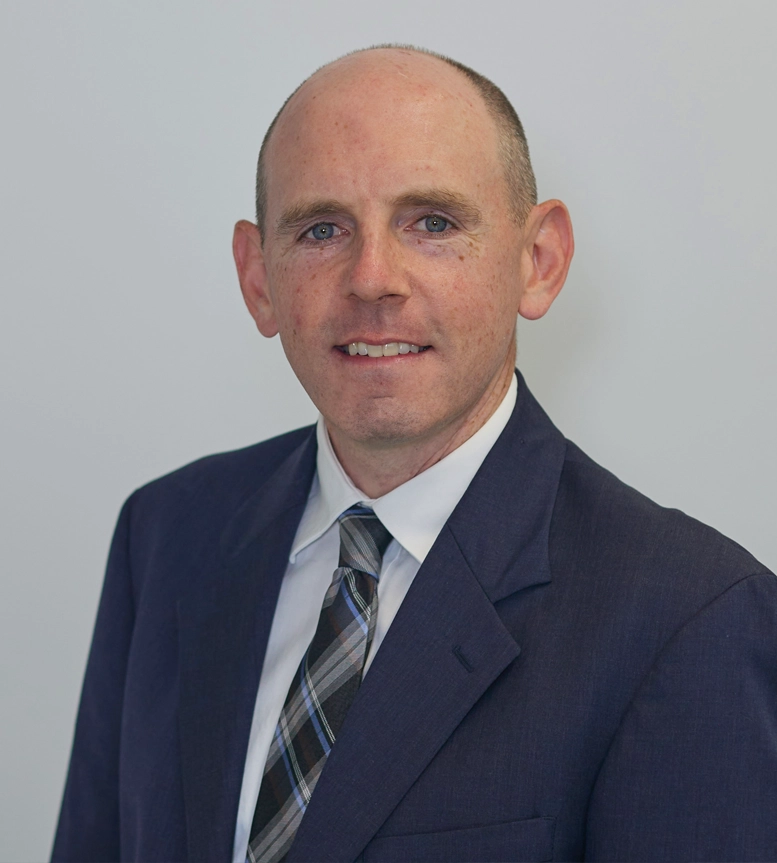 Head of Group Compliance
BA, CAMS
Andy joined Southpac in November 2017.  As Head of Group Compliance, Andy oversees the compliance functions for all of Southpac's offices.  His duties include ensuring that proper due diligence is conducted on Southpac's clients and business partners and overseeing Southpac's adherence to all legislative requirements in relation to AML/CFT (anti-money laundering and countering the financing of terrorism) in each jurisdiction that we operate in.  Andy has over 15 years of experience in various sectors of the anti-money laundering and compliance fields, including transaction monitoring, anti-money laundering investigations and Know Your Customer (KYC).  He has worked for large banks and investment firms in the United States, Ireland and the U.K. and is certified as an anti-money laundering specialist by ACAMS (Association for Certified Anti-Money Laundering Specialists).
Outside of work, Andy enjoys spending time with his wife and children and taking advantage of all the outdoor pursuits New Zealand has to offer.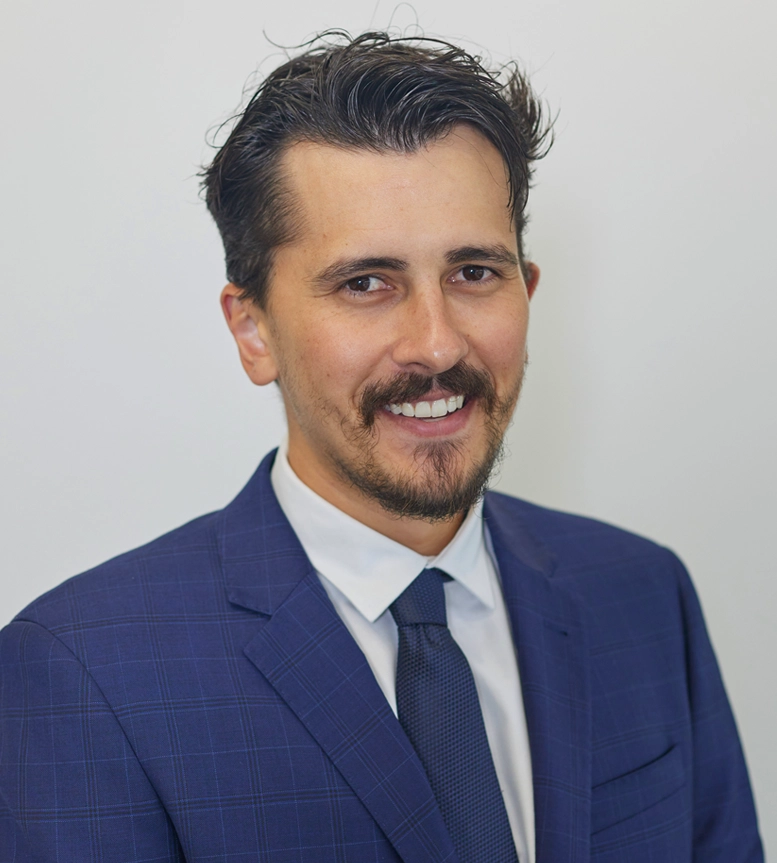 Head of Marketing and Communications
Connor joined Southpac in November 2017. As the Head of Marketing and Communications, Connor develops and maintains Southpac's marketing strategy, leads market research efforts and coordinates the flow of marketing communications. Having spent time in all sectors of Southpac's business he has developed a strong understanding of the offshore services industry with exposure to numerous investment, banking and business relationships. Connor has a keen interest in all aspects of wealth planning and aims to ensure that Southpac's brand and experience reflects the premium nature of our services.
When not at work, or studying, Connor is an avid motorcyclist but also enjoys hiking the various trails in the Bay of Plenty region, kickboxing and reading a good book.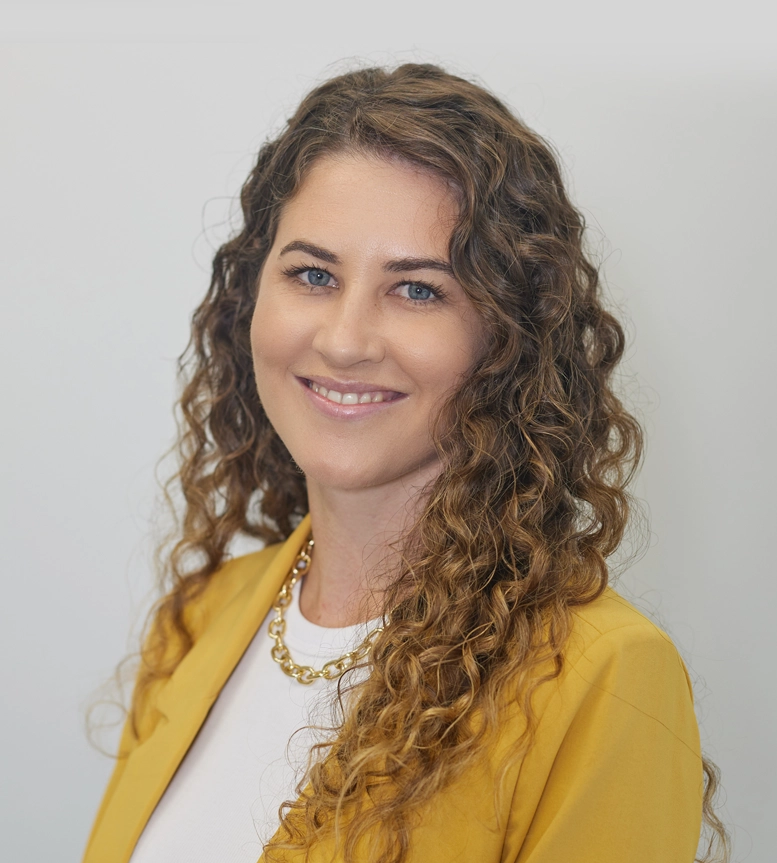 Commercial Services Supervisor
BA
Amber joined Southpac in June 2017. As a Commercial Services Supervisor she oversees the establishment process and undertakes the compliance function of the Commercial team by assisting the Group Compliance Officer in ensuring that our jurisdictional legislation, regulations and customer due diligence requirements are being met prior to the on boarding of new clients, as well as for current clients. Amber has previously held the roles of Finance and Administration Assistant and Legal and Compliance Assistant within Southpac and has a vast knowledge of the various functions within the business. Prior to moving to New Zealand from South Africa, she has travelled and worked in hospitality and customer service focused roles across the globe.
Amber enjoys a holistic approach to life and in her spare time she rides horses, does yoga, enjoys a good read and is an avid music lover.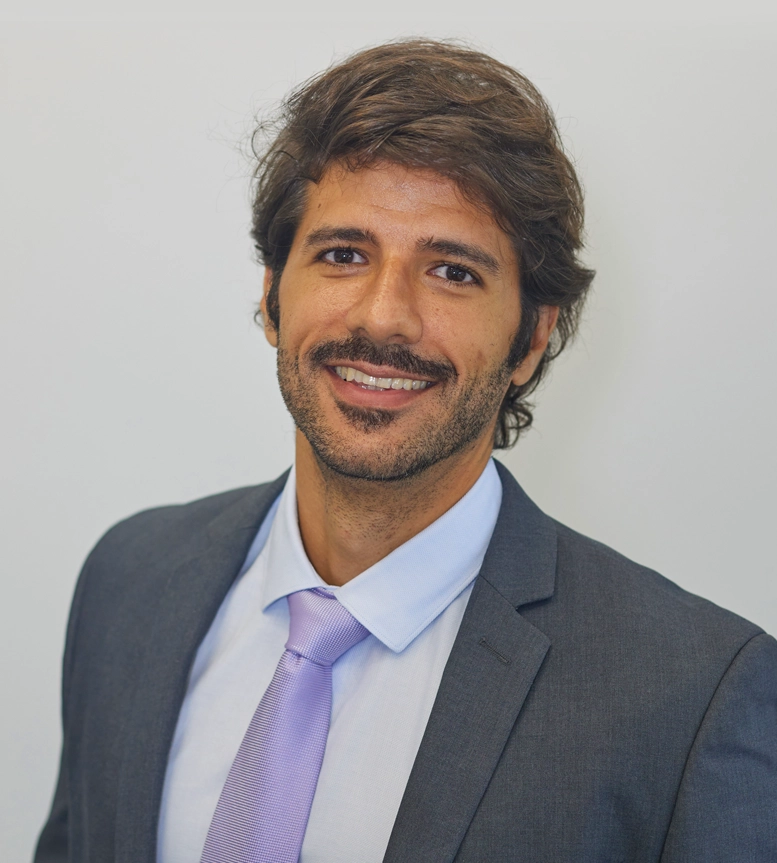 Trust and Legal Services Officer—Attorney-at-Law
Bachelors of Law (LLB) – Brazil, OAB/MG 135.110; PgDip Applied Business – New Zealand.
Filipe Lima acquired his Bachelor of Law degree in Brazil back in 2010. After becoming admitted to the Brazilian Bar in 2011 he has been practising law ever since, focusing primarily on corporate and family law and income Tax law. In 2020, Filipe moved to New Zealand to study for a Postgraduate Diploma in Applied Business. He joined Southpac's NZ-based legal team in March 2022. Filipe's qualifications and previous legal experience have given him an excellent insight into the needs and wishes of business clients.
When outside the legal world, Filipe likes to explore NZ and all it has to offer. New Zealand's scenic hikes (Taranaki, Routeburn, Milford Sound, Tongariro,), kayaking, soccer, going to the gym and reading.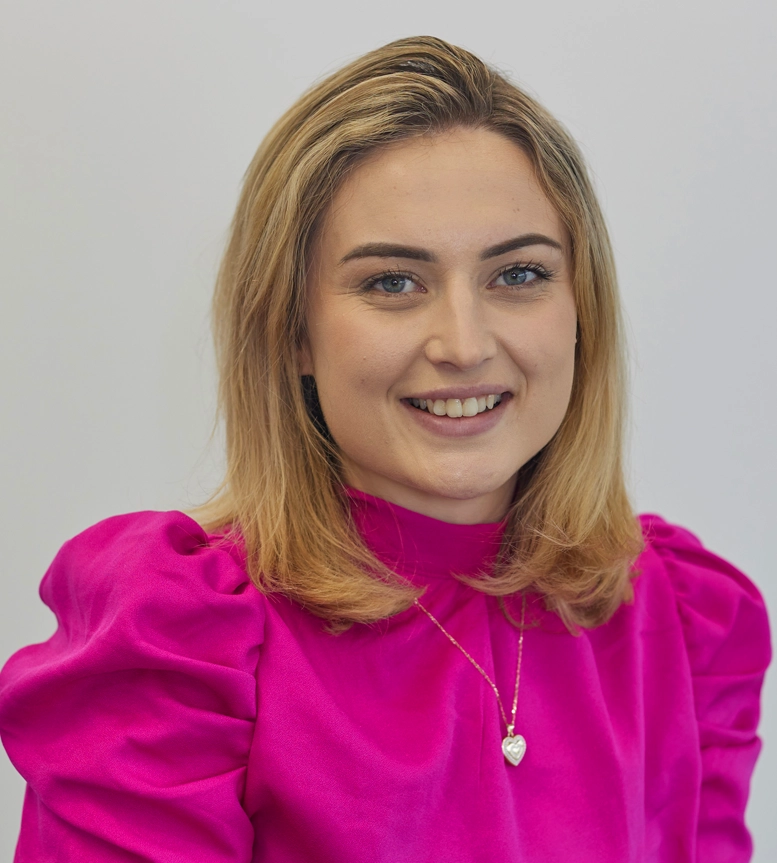 Trust and Legal Services Officer – Attorney-at-Law
LLB
Olivia became a valuable member of Southpac in December 2021, assuming the role of Trust and Legal Services Officer—Attorney-at-Law in the subsequent year. In this capacity, she effectively manages a diverse portfolio of clients and collaborates closely with the Commercial Services team. Prior to joining Southpac, Olivia gained valuable legal experience over a span of 2 years whilst obtaining her LLB. Olivia's previous legal experience allowed her to gain proficiency in a wide range of legal sectors and gain valuable legal drafting and research skills. She earned her admission as a Barrister and Solicitor of the High Court of New Zealand in May 2022.
Beyond her legal career, Olivia finds fulfilment in her personal interests, which include powerlifting, fishing, hiking, and immersing herself in books.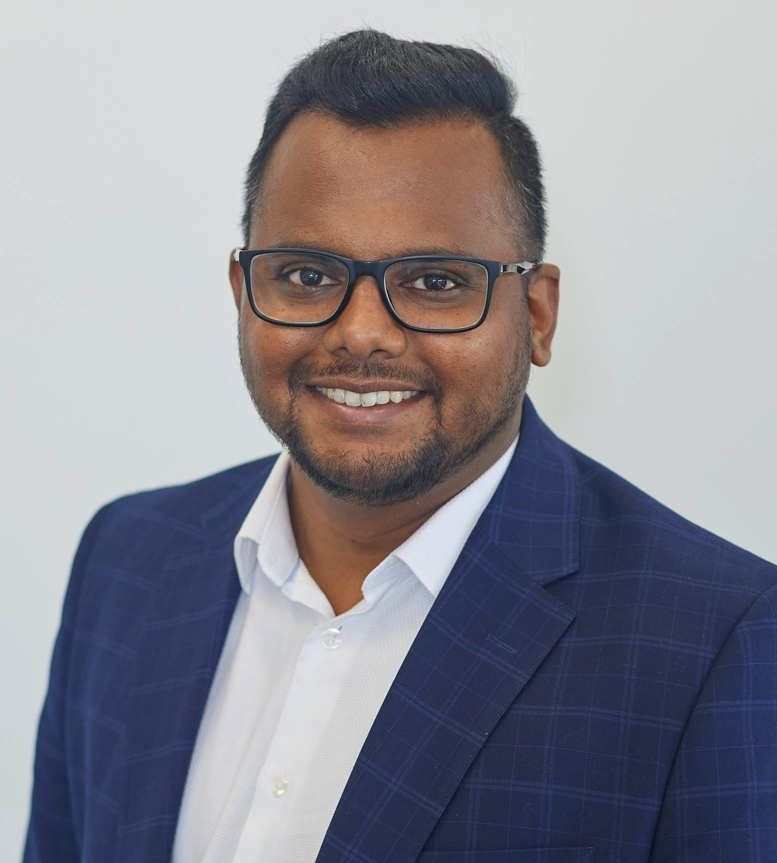 Trust and Legal Services Officer
BA (Hons) Law & Management | Masters in Corporate Law (LL.M) – with Merit
Josh joined Southpac in March 2022. As a Trust and Legal Services Officer he collaborates closely with Southpac's in-house legal team, and assists clients alike on various Trusts, LLCs, IBCs, and corporate matters, and conducts a varied range of complex transactional and legal works. He also leads special legal projects at Southpac.
Josh holds more than 7 years of professional experience within the offshore trustee, corporate services, financial services, and banking sectors. Before joining Southpac, he worked as a 'Senior Corporate & Trust Relationship Officer', 'Associate Trust Relationship Manager' and 'Quality Control Manager' managing a complex mix of portfolios servicing high net worth clients in multiple jurisdictions: Mauritius, British Virgin Islands, Cayman Islands, Jersey, UAE, Saint Vincent & Grenadines, Seychelles, Hong Kong, South Africa, Singapore, UK, US and parts of Europe.
Josh is currently pursuing his 'Ph.D.' (AI Law, Algorithmic Trading, Investment, and Market Manipulation) at the Auckland University of Technology, New Zealand. In 2018, he earned his 'Master of Corporate Law' (LL.M) with Merit, 'BA (Hons) in Law & Management' in 2018, and 'O-Level and A-Level International Cambridge' in 2008/10. In 2021, Josh completed a 'Certificate in AAT Qualified Bookkeeper'. He is a bilingual French & English speaker and has a strong focus on building client relationships.
Outside of work, Josh enjoys legal research and development in AI Law and entertains various scholars in legal writing and articles review. He loves cooking "French Gastronomies", and "French Wine Tasting". He enjoys exploring the South Island of New Zealand with Winter trips every year".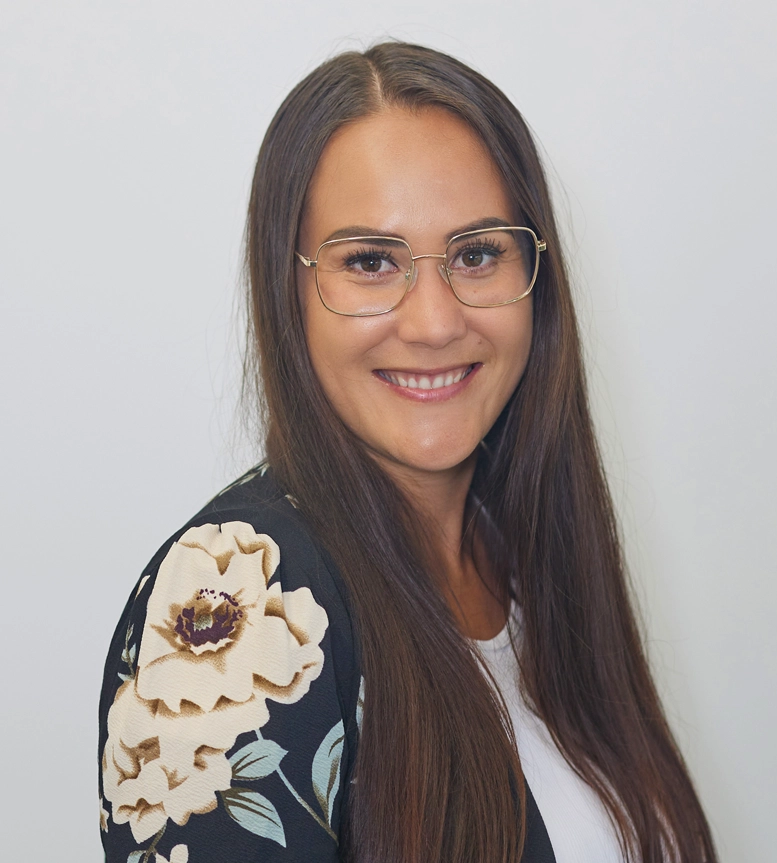 Trust and Legal Services Officer
Diploma of Legal Studies, Certificate III in Customer Contact
Sarah became a valued member of the Southpac team in July 2020. With over a decade of legal experience, Sarah's adeptness in deciphering documentation and providing comprehensive assistance across a diverse spectrum of challenges consistently demonstrates her attention to detail and proficiency.  Sarah's educational qualifications include a Diploma of Legal Studies from Australia and a Bachelor of Laws from New Zealand. Within the legal team, Sarah actively engages in multiple transactions related to Southpac's entities to deliver top-tier services.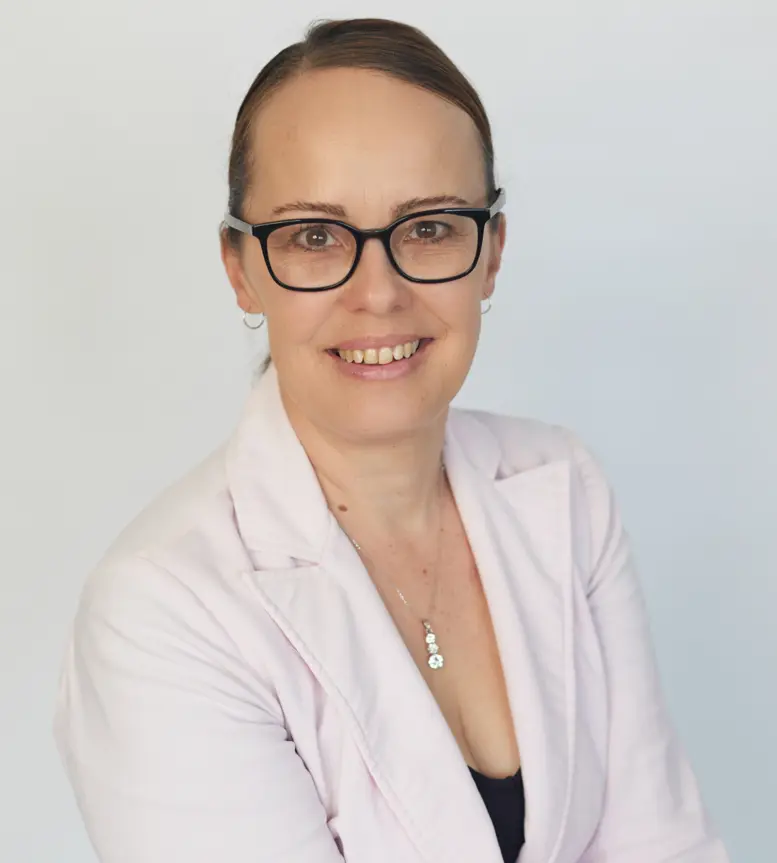 Legal and Client Services Officer
Legal Executive Diploma
Kelly joined Southpac in June 2023 as our Legal and Client Services Officer, with a focus on the co-trustee project. She brings with her over 20 years' experience in law from working within top-tier firms in Auckland and abroad, to smaller family-focused firms. She obtained her Legal Executive Diploma in 2012 and has a passion to help clients succeed and ensures they get the best service from her.
Kelly made the brave decision in 2016 to leave her busy life in Auckland and move to Tauranga, where she finds life at an easier pace and enjoys being surrounded by gorgeous beaches. Outside of work, you will find Kelly spending endless hours in her garden, or planning her next road trip to explore more of the land of long white cloud.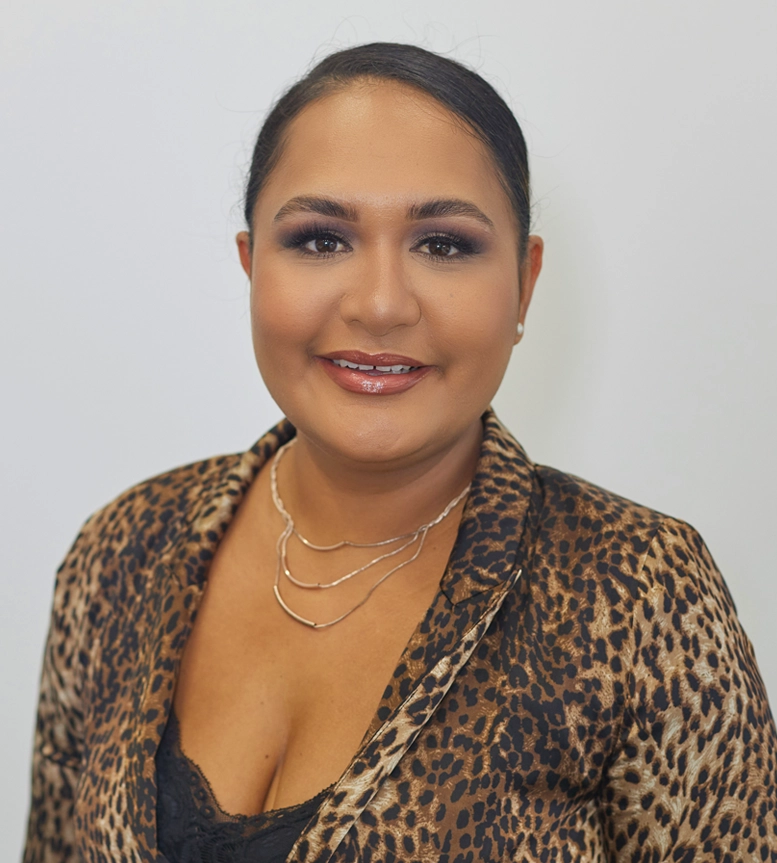 Accountant
Diploma in Business (Level 5)
Ngaire joined our legal team at Southpac in 2012 and transferred to our finance division in 2013 after wrestling over her passion for numbers over letters.  In 2015, Ngaire relocated from our Cook Islands Office to our then newly established Tauranga office and has worked her way up the ladder in the business to our senior accounting position.  As Accountant, Ngaire is responsible for ensuring that the treasury management and reporting functions are accurate and on time.  Ngaire has a Diploma in New Zealand Business from Toi-Ohomai Institute of Technology, and is working towards her Bachelor of Business in Accounting.  With expansive skills across the business, Ngaire has long standing relationships with many of our clients.
Finance and Administration Officer
When you call Southpac you will likely hear the lilting voice of Jessica Waldon on the other end. With a Bachelor of Applied Hospitality and Tourism Management Jessica is well qualified to take your initial enquiries and direct you the best person to help with your needs. Jessica also works in our finance team and has a keen interest in developing her accounting skills and qualifications. Jessica has worked in hotels in New Zealand and Australia prior to joining Southpac in 2019.
In her spare time, Jessica enjoys spending time with family, walking around Mount Maunganui and reading.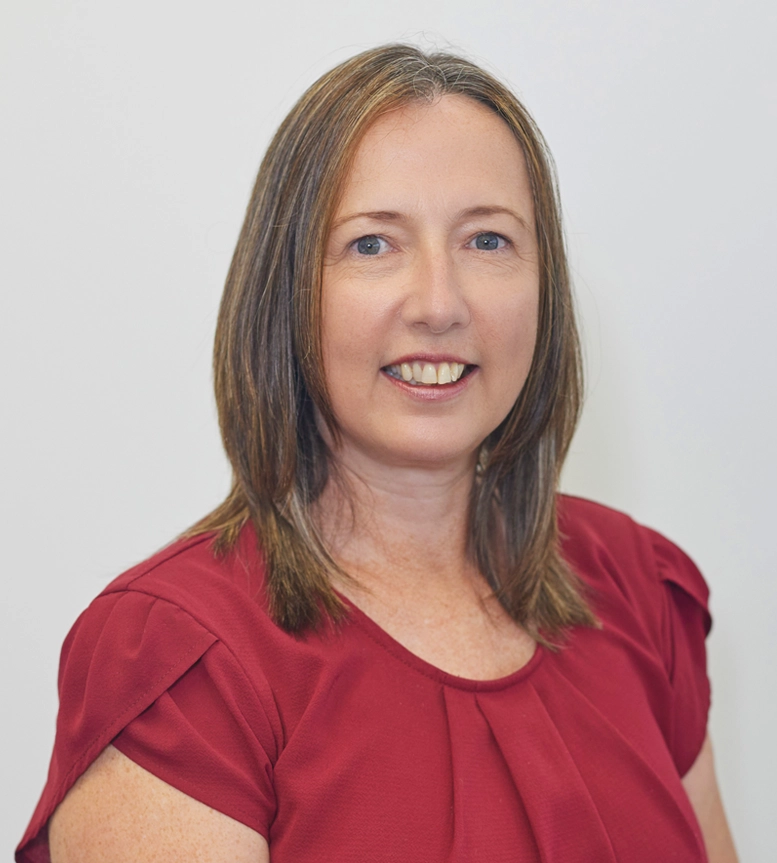 Commercial Services Officer
Diploma in Legal Executive Studies (Level 6)
Deborah joined Southpac in November 2022 as a Commercial Services Officer, and comes to Southpac with an administrative background within the industry, and a New Zealand Diploma in Legal Executive Studies. In her role, Deborah is the first point of contact for all onboarding and establishment enquiries, as well as co-ordinating the establishment process between the compliance and legal teams and assisting with the maintenance of our client files held within our data management system.
Deborah is married with 2 teenage boys, and when she is not spending time outdoors with family and friends making the most of New Zealand's amazing 'back yard', you will find her in front of the TV or behind a good book.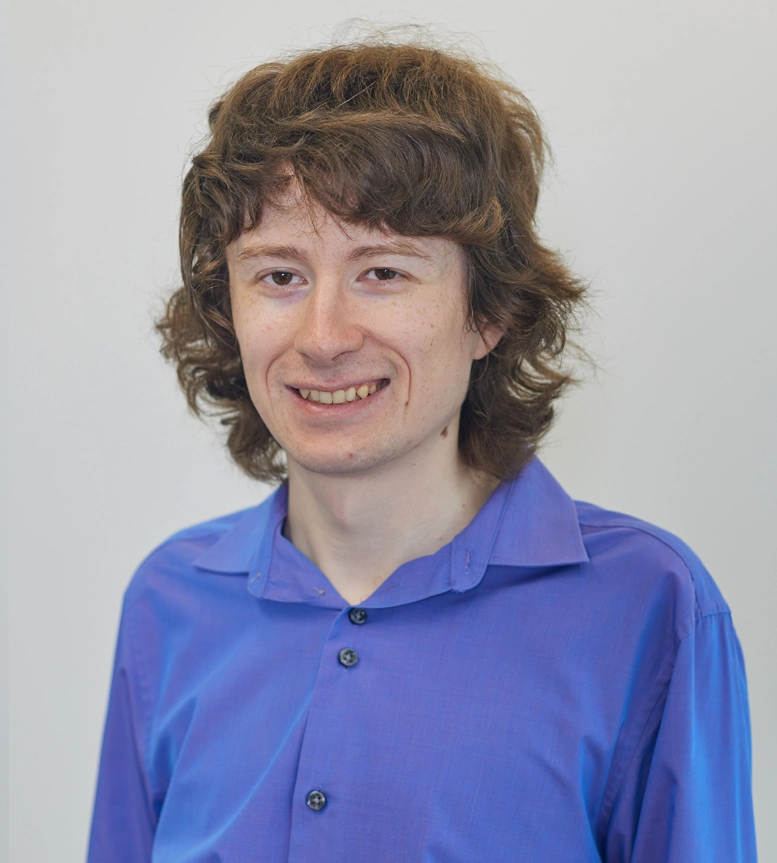 Finance & Administration Assistant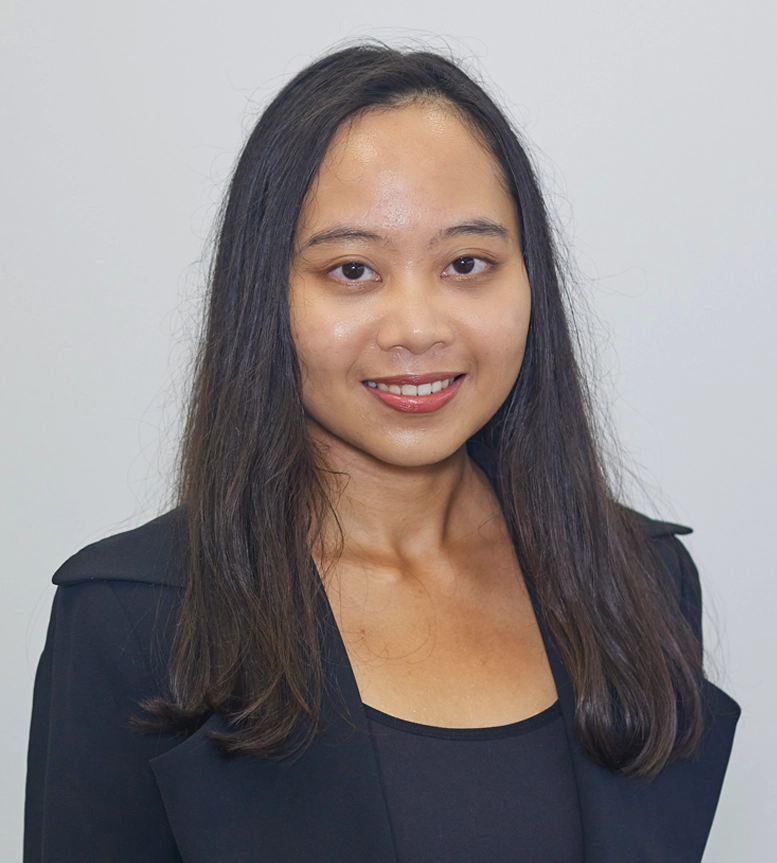 Commercial Services Officer
MFinc
Meidiana joined Southpac in January 2022. As a Business Support Officer, Meidiana is responsible for establishing bank and investment advisory accounts for clients in multiple jurisdictions, as well as maintaining Southpac's database of due diligence. In addition, she also assists the Investment Specialist in interpreting client's investment performance and assessing potential banking and investment relationships. She graduated with a Master of Finance degree from University of Otago in 2020 and has passed Chartered Financial Analyst Level 1 Exam in 2018.
Outside of work, Meidiana enjoys trying out new restaurants and going for a walk in nature.